Individual Psychotherapy
LOCATED ON THE UPPER EAST SIDE IN NYC
It is common to reach crossroads in our lives when we feel stuck or trapped.  Psychotherapy can provide you with the opportunity to find the path that will set you free from what holds you back from reaching your potential and your ability to transform and thrive.
Therapy is a journey of self-discovery, change, and growth that occurs within the evolving client-therapist's relationship. This journey starts when you realize that you need to change in order to be.
You may seek psychotherapy for the following reasons:
Overall dissatisfaction with life

Relationship issues

Separation/divorce

Feeling alone

Prolong overwhelming feelings of depression, anxiety, anger, guilt and/or shame
Loss and grief

Chronic conditions that interfere with your emotional and/or physical well-being

Short-term obstacles you need help navigating

Adjustment and life transition difficulties

Parenting challenges
How does individual psychotherapy work?
A safe space where you feel heard and understood.
At times, life challenges can become too overwhelming and you may feel you can no longer resolve them on your own.  Therapy is a place for you to focus on yourself (your worries, fears, and frustrations) and a place for me to listen to you attentively and compassionately, and ask you questions that can lead you to the answers hidden within you. I will challenge and support you in ways that can help you understand the reasons for your struggles and identify creative solutions to overcome them. Sharing whatever it is on your mind without having to censor it can be a great source of relief!
Depending on your needs, I will work with you to determine which approach would work best for you so you can take the first step to make changes that otherwise seem impossible. Transforming your life begins with awareness of your current experiences, going back in time to explore your past experiences and the ways in which they have shaped you, and creating new ways of experiencing yourself and others that will lead to greater emotional and physical well-being.


Couples Counseling
Everything that irritates us about others can lead us to an understanding of ourselves. – Carl Jung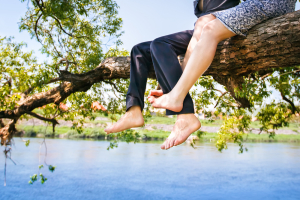 Couples often complain of feeling "misunderstood" by and/or "disconnected" from each other. My goal is to help them become aware of the tension between staying two separate individuals while maintaining a sense of unison in their relationship.
Couples seek therapy for various issues such as power imbalance, family conflict, financial struggle, and sexual difficulty.
To increase mutual respect, understanding and intimacy, I provide a safe place for both partners to feel heard and understood, and coach them how to:
Enhance their communication and assertiveness skills

Express their feelings constructively

Listen to one another compassionately

Learn conflict resolution skills

Decrease their power imbalances

Deepen their trust in each other
Parenting Skills Counseling
There are two ways of spreading light: to be the candle or the mirror that reflects it. – Edith Wharton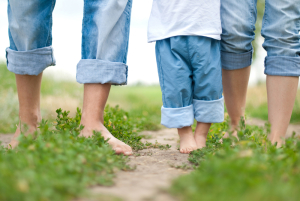 Parenting is one of the greatest joys, nonetheless, filled with challenges.  As your children's first role model, whether you are struggling in one particular area, or with parenting in general, it is essential that you parent them in a positive and mindful manner. To raise confident and competent children, you need to learn to take care of yourself and find the right balance between your work and home life.
To accomplish that, I will work with you on developing self-care strategies and positive parenting skills that will enhance your communication and interactions with your children and also increase desirable behaviors and overall satisfaction in your relationship with them.  Positive changes in your children's behavior will foster a sense of mastery and poise in you, as you are the catalyst for this change.