Divorce Services
In the midst of a rough and prickly divorce there is still life and loveliness.

The process of separation and divorce is emotionally, psychologically and financially challenging even when done amicably. Divorce signifies the loss of significant relationships (sense of security and belonging), possessions (home, daily contact with children), dreams (together forever, personal failure), and identity (from us and ours to me and mine).  These changes can stir up a range of painful and challenging emotions.
Yet, for most people, divorce can be an opportunity to grow and become stronger and wiser – two qualities that will serve you well in future relationships, career, and parenting.
Divorce – Individual Therapy, Counseling or Coaching:
Holding onto anger is like grasping a hot coal with the intent of throwing it at someone else; you are the one who gets burned. – Buddha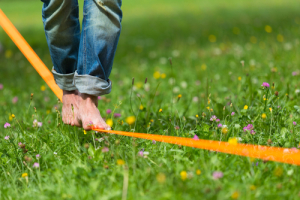 Depending on the reasons for and your readiness to divorce, either individual therapy, counseling or coaching can help you work through those painful feelings, make sense of the end of your marriage, and obtain a new positive view of yourself, your ex-to-be and others. Learning to accept, let go, take responsibility and forgive are the stepping-stones for your healing, growth and overall happiness.
I will work with you on navigating the emotional pain, financial fears, and legal challenges surrounding the divorce process. Together, we will explore and devise strategies to help you better manage and cope with the myriad of emotions, decisions, and circumstances that surface during this trying phase.  This can help you feel more in control and be better prepared when you hit the inevitable pebbles on the road to divorce.
Divorce Couples Coaching
The best way to resolve any problem in the human world is for all sides to sit down and talk. – Dalai Lama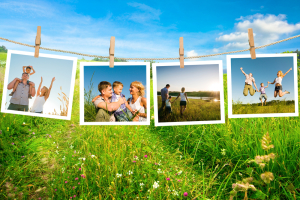 The goal is to work together in a constructive fashion to achieve an agreeable ending to the marriage. My role in this case is to act as a mediator and a coach and to set guidelines that will ensure the divorce is achieved with minimal hostility and emotional distress to both partners and their children. Issues to be discussed may include living arrangements, financial obligations and parenting challenges and responsibilities.
I will explore and work with you on deciding how you want to dissolve your marriage (on your own, mediation, collaborative divorce, or litigation), live your life during and after the divorce, what kind of relationship you want to have with each other and with your children during and after the separation/divorce, and what are your individual and joint plans for the future.
Co-Parenting Counseling/ Coaching
Peace cannot be kept by force; it can only be achieved by understanding. – Albert Einstein
Going through the process of separation/divorce is tough both on parents and children. Thinking about your children's best interest will help you shape the respect you show each other. What role model are you otherwise?
During this difficult period, children often experience feelings of loss, fear, sadness, anger, guilt, shame and overwhelming confusion. They struggle with loyalty and worry that they are the cause for their parents divorce. If their parents are hostile towards each other, they may feel torn for having to choose sides causing them to feel even more fearful or to be blamed. For this reason, parents need to work together to keep their children's world feeling intact and safe.
I work with parents at all stages of pre and post-separation/divorce in a way that best supports their children's needs. My goals are to help parents learn to manage their own emotions and behaviors despite feelings their ex-partner may trigger in them, and to enhance their ability to function alone and together in ways that foster their children's ability to flourish in the new family unit. Through co-parenting counseling and/or coaching, parents explore respectfully how to:
Separate and collaborate

Improve communication and decision-making

Reduce their children's exposure to unresolved conflict

Resolve their concerns

Work out parenting arrangements that support and protect their children's well-being as well as their own
Divorce Support Group
A group that reminds you – you are not alone…
The divorce support group is designed to help men and women, who are in the process of separating/divorcing or recently divorced work through the trauma of divorce in a supportive and safe environment and begin the process of healing, transforming, and growing.
The group will address the emotional distress caused by the divorce as well as the many practical matters associated with it (i.e., legal and financial).
A consultation interview is required of all who wish to join the group.